Memberships
Solicitors Assistance Scheme (SAS)

Lawyers Defence Group (LDG)

Law Society

Cardiff & District Law Society

Association of Regulatory & Disciplinary Lawyers
Steve Roberts
Partner
Steve qualified as a solicitor in 2005 and joined Richard Nelson LLP in 2008 becoming a partner in 2014. He specialises in representing solicitors who are being investigated by the SRA or appearing before the SDT, as well as other lawyers before their regulatory bodies.
Steve is highly regarded in representing individuals and companies in respect of white collar and regulatory prosecutions brought by a variety of agencies including HMRC, BIS, Trading Standards and the CPS.
Steve is also an experienced transport and road traffic lawyer. He regularly assists Road Haulage Companies in applications to, and proceedings before, the Office of The Traffic Commissioner as well as criminal proceedings in the Magistrates and Crown Courts.
The work Steve undertakes on behalf of other lawyers includes advice in respect of all aspects of compliance, applications for admission, firm set up and closures, investigations and representation before regulatory tribunals. He is a member of the Solicitors Assistance Scheme and the Cardiff and District Law Society Regulatory Issues Sub-Committee.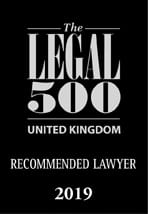 What Others Say
The service I received throughout the process was very professional and gave me a high level of confidence. Steve Roberts dealt with my case throughout and was very competent and I would definitely recommend the service to someone else. After hearing representations from Steve Roberts, the CPS were eventually persuaded to withdraw the case against me, I was even recompensed the fees I had paid.
A client
Very switched on.
Legal 500, 2018
No nonsense and friendly.
Legal 500
The 'very switched-on' Steve Roberts [...] regularly handles complex fraud cases, including money laundering and proceeds of crime matters, as well as defending legal professionals against allegations of fraud.
Legal 500, 2017
Steve Roberts is noted for his experience in motoring prosecutions.
Legal 500, 2017
I was very happy with the service I received from Steve Roberts. I was even happier with the successful outcome! I would not hesitate in recommending their services and I would like to thank Steve for all his hard work and assistance in my case.
A solicitor investigated by the SRA (allegations not proceeded with)
Steve Roberts of Richard Nelson LLP was a huge help in a very stressful time for me. He understood the issues quickly and gave me sensible advice whilst being sympathetic to my cause. Really pleased with the outcome and with Steve's assistance throughout.
A paralegal investigated by the SRA (allegations not proceeded with)